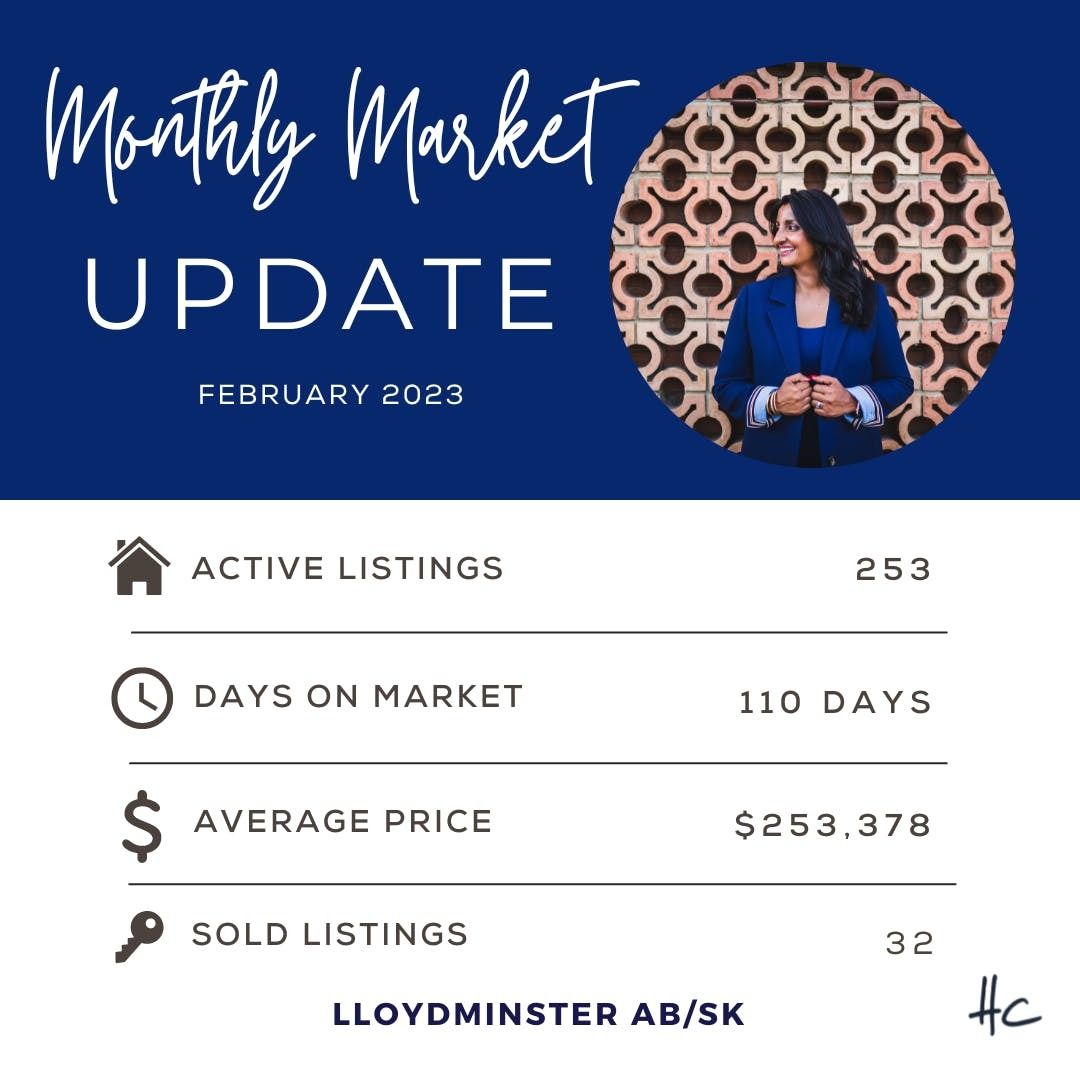 Welcome to my monthly real estate market update for Lloydminster. Look at what happened with the Lloydminster Real Estate Market last month.
32 Properties Sold in February 2023. It was a very productive month for real estate. Despite interest rates, the market is relatively active.
The average selling price range was $253,378, with an average of 110 days on the market.
According to the latest data, homes sell within 94.26% of the sale price to list price ratio. In February 2022, a total of 54 properties were sold in Lloydminster. This year, it may be a decrease in sales for the same month, but it was mainly due to the interest rate hike. However, the rates are way better than several years ago.
Is now the time to sell or buy? Of course, it is. Feel free to contact me for a FREE market evaluation.