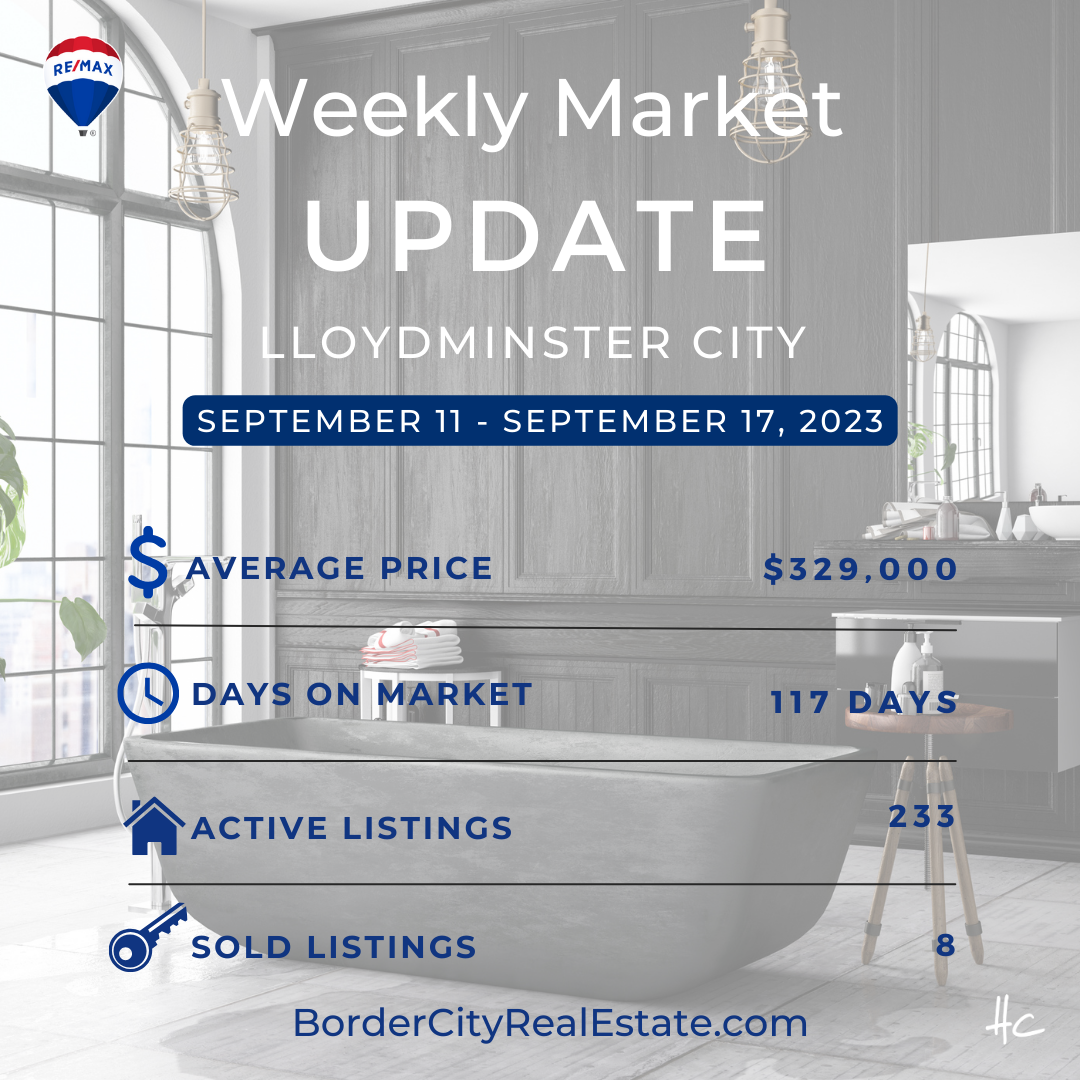 Market Snapshot
Active Listings: 233

Pending Listings: 3

Sold Listings: 8

Market Trends
Prices hold strong, with an average SP/LP ratio of 96.43%.

The most popular properties have 4 beds, 2 baths, and an average of 1,262 sqft.

The median list price is $299,450, and the median close Price is $329,000.
Why Lloydminster?
Affordable homes start at $45,000.

Diverse options, from cozy 1-bed to spacious 7-bed homes.

Great investment opportunities with high SP/LP ratios.
Looking to Buy or Sell?
Reach out to us for personalized guidance.

Expertise in renovating and presenting properties.

Contact Harpreet, your local real estate expert, at
RE/MAX of Lloydminster
780-205-7653
http://BorderCityRealEstate.com
#LloydminsterRealEstate #MarketReport #RealEstateInvesting #monday #marketupdate #mondaymarketupdate #lloydminsterrealestate #yll #harpreetchristie #bordercityrealestate #bordercity #lloydminstermarketreport